Our vineyards are within a half-hour scenic ferry ride from downtown Seattle. As Seattle lies in the cooler Puget Sound AVA, we specialize in delicate, fragrant and floral cool-climate wines.
| | |
| --- | --- |
| Information on our previous (no longer available) releases will always be available in our library page, including notes on how these older wines are maturing. | If you're interested in our future plans (plantings, etc.) please see our Possible future wines page. |
Cick here to purchase our wines online via VinoShipper.com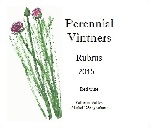 Serena's Blend 2015 (only available by the glass at Harbour Pub)
This is a special wine, produced only for the Harbour Public House on Bainbridge Island. We'll give you a hint that it's a blend of our two familiar red wines, but we'll be secretive and not tell you the exact blend. (Formerly known as Rubrus Insero.)
Tasting notes:
Details: released Dec-2016.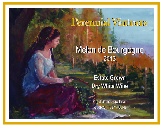 Melon de Bourgogne 2014 $24.00
2014 was a warmer growing year, and we had a huge harvest - partially due to the new block on the neighboring Morales hillside giving it's first harvest! This is the only MdB produced in WA State. Goes incredibly well with all seafood.
Tasting notes:
Details: 187 cases produced; released Nov-2015.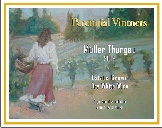 Müller Thurgau 2014 $19.00
We maintain a half-acre of grapes originally planted in 1980 by our neighbor Bainbridge Island Vineyards & Winery. From this block we are producing delicate floral wine in a clean (un-oaked) dry (swiss) style.
Tasting notes: This is a German cool climate wine, which are typically light, fruity, and lower in alcohol. Perennial Vintners wine is made in a dry style, with crisp acidity and overtones of green apples and pineapple. It was fermented entirely in stainless steel, and aged partially in neutral barrels to enhance complexity. An outstanding wine for matching with seafood.
Details: 64 cases produced; released Oct-2015.





Frambelle Raspberry Dessert Wine (2013) sold out
When we took the plunge to try our hand at making our first port-style wine (Ichigo), we really dove in, and also made a raspberry liqueur. Made from 100% Bainbridge Island raspberries, this is a fine after-dinner digestif. You'll immediately be looking for the dark chocolate bar to go with it!
The 2010 release was awarded Silver medal by NW Wine Summit Apr-2011, and this 2012 release was awarded Gold at the same competition in 2013.
Tasting notes: You're greeted with stunning fresh raspberry aromas, and on the tongue a touch of sweetness (only 3% RS) with just enough acidity to keep it fresh and brisk. This wine is 17% alcohol, it's almost a liqueur, so be sure to sip it lightly to enjoy it to the fullest.
Although it may sound sacrilegious, this wine can also be layered carefully into a narrow cordial glass with a Limoncello. If poured gently, the two liquers will each maintain their own level for seperate red and yellow layers -- delicious and stunning (It's not quite this easy, but almost; see our recipes page for details.)
Details: 101 cases produced (375ml bottles only)




Rosé 2013 sold out
[Look for our 2015 Rose' in Fall 2016]
A lovely blush wine for summer sipping. Entirely dry, with a wonderful salmon color. 100% Cabernet Franc from the Yakima Valley AVA
Tasting notes: Dry wine with bright citrus flavors.


Lemberger 2014 $21.00 [Dec-2016 - nearly sold out, available only at winery]
This wine is done like a Beaujolais-nouveau wine, without oak or aging. We want unencumbered bright fresh fruit flavors in true Perennial Vintners style. Grapes from Kiona Vineyards, Red Mountain AVA.
Tasting notes: Bright fresh berry flavors.
Details: 63 cases produced; released Nov-2015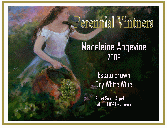 Madeleine Angevine 2014 sold out
Dry white table wine from the Puget Sound AVA.
Tasting notes: Bright, fresh citrus flavors.
Details: 38 cases produced; released Nov-2015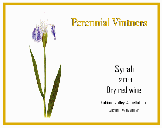 Syrah 2014 $22.00
Dry red table wine.
Tasting notes: Our most "traditional" wine, a lightly oaked, aged Syrah.
Details: 67 cases produced; released Nov-2015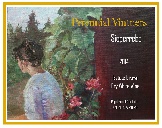 Siegerrebe 2014 sold out
Dry white table wine.
Tasting notes: Wonderful floral character, this grape is derived from Gewurztraminer.
Details: 67 cases produced; released Nov-2015