Date: Thu, 10 Sep 2009 23:24:43 -0700
Subject: [PV-Friends] September newsletter

(Click on any image below to go to website with more information/larger image/etc.)

▪ Melon de Bourgogne release news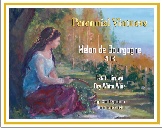 Well, these things never go like they're supposed to... We did get the Melon de Bourgogne bottled as scheduled, however, the labels still have not arrived. They are expected middle of next week, so we hope to be able to get at least a few labels on so we can start selling the first MdB from WA State ever! If you're interested in helping us apply labels to the bottles in a week or so, please join our volunteers email list. The wine's debut was at the Islandwood event part of the BI Wine Weekend -- it was very popular (see article below).


▪ Ichigo Lot 2 sold out already


Well, my dire predictions in last month's newsletter were spot-on -- the Ichigo Lot 2 is sold out already! Last time I looked there was one bottle left in the basement, but that may very well be gone now... It was served at the the Whidbey Loganberry festival where it was hugely popular. It was also served with the dessert course at the BI Wine Weekend Islandwood event (see article below) and was well accepted there.


▪ PV at ForgottenGrapes.com
A few months ago we got an email inviting us to visit http://www.ForgottenGrapes.com/ and asking us if we'd be willing to be interviewed for that website. Of course being cheap publicity hounds we said "yes"! More than that though, when we looked over the website we thought it was pretty cool. We shipped them a bottle and answered an email with a series of interview questions. They've indeed published an article on Mueller Thurgau in general and ours specifically -- it's just been published, and we're pleased to be there.

▪ Harvest is upon us
We'll be doing our first harvest in a few days. This is just a few rows of some of the plants in our experimental block (see last month's newsletter article on the Adopt-a-wine program). I'm not ready -- I still have wine in tanks that I have to get bottled so I can put this years harvest into that same tank, aargh! If you're interested in helping out harvesting, possibly the next few weekends, please join our volunteers email list.

▪ BI Wine Weekend redux
Some of you may have been aware of the BI Wine Weekend event last weekend. It had of 3 major facets; 3 days of winery open days, a dinner at Islandwood, and a tasting event downtown Winslow. The winery open days were not well publicized and the service that provided the inter-winery bus transportation had some issues getting people from one winery to the next in a timely fashion. For anyone inconvenienced by this, my apologies -- next year it'll be done better. The Islandwood dinner was about 200 people, and had wines from all the BI wineries. The food was fabulous, the wine pairings were wonderful. As the event opened the winemakers were present and pouring their wines; I was able to bring our brand new just bottled Melon de Bourgogne (I can pour it, but not sell it without a label). Many people who tasted it came back to remark on what a wonderful wine it was! Also the dessert course was paired with Ichigo Lot 2. I know the people at my table were quite excited by it, and many people thanked me for it. The Sunday downtown Winslow tasting event was very popular and we're confident we made many new fans there.

▪ Pike & Western new person
As faithful followers of PV know, Pike & Western wine shop in the Pike Place Market is amongst our favorite outlets. According to their latest newsletter, they're losing a staff person who is pursuing her graduate degree. If you're really, really serious about extending your wine education, and are willing to consider retail, this might be a good opportunity for you.